Because You Needed a Job Yesterday
"Choose a job you love, and you will never have to work a day in your life." ~ Confucius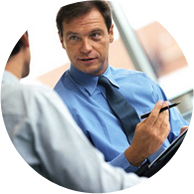 When you graduate from college you need to get a job fast. Those college loans that you have been taking out all four (or more) years are going to need to be paid off real soon, and you want to start making some money and trying out a new career.
But you need to be efficient in your job search so you don't waste your time looking in the wrong places or sending your resume out to the wrong sites or companies. For example, did you know that a Jobvite survey on social media recruiting, reported that 94 percent of recruiters who use social media use LinkedIn.
A college student job coach can help you understand where you have the best chance to apply and teach you the best ways of doing it quickly and effectively.
College Student Job Coaching services can help you in these ways:
Resume Creation Services that:
Make optimal  use of your education, skill set and experience
Are tailored to the specific job for which you are applying (yes, you need to do that)
Work in concert with your cover letter (yes, you need one of those too)
Explain any gaps, or red flags honestly, and in the best light possible
Make you a serious and competitive candidate by strategically using the keywords in the job description
Cover Letter Creation Services that:
Let the potential employer know why you are the ideal candidate
Show the employer how the skills you possess are relevant to the position
Make sure you are conveying information in the best light possible to get an interview
Interview Preparation Services
Our interview preparation services reviews common interview questions you will be asked and effective responses for your situation
Practices/videotaping so you become aware of, and can approve, how you come across to others
Roles plays so you feel more comfortable communicating with potential employer
Linkedin Profile Writing Services
Having a professional, strategic, and completely filled out Linkedin profile is now essential as over 90 of employers use Linkedin to find, and screen candidates. Learn more about our Linkedin Profile Writing Services
Job Search Strategy Services
It is estimated that thirty-seven percent of surveyed job recruiters identified social professional networks as one of the most important sources for hiring. Social professional networks are also the fastest growing source of quality hires.
Did you know that ninety of the Fortune 100 companies use LinkedIn to find future hires?
Have you reviewed your social networks to make sure information listed about you is accurate, portrays you in the best light possible, and not defamatory or going to compromise a job hire?
Are you maximizing all the sites that you could be utilizing to get a job?
If not, Job Search coaching can help by reviewing what you are doing for outreach, making recommendations and helping you implement site profile updates and correct any information listed that can hurt your chances of getting a job.
Need More Information About Your Coach?
If you want that dream job-you need the best job coach out there- so find out why Wayne is the best job coach in Boston (and beyond).
Read Testimonials