Need Career Coaching? Get A Job or Be Happier In Your Current Job. A Boston Career Coach Can Help!
Are you working in a dead-end job with no potential for growth?
Did you graduate and want to explore the best position for your skillset and interest?
Did you get let go, or lose your job and need another?
Going to work every day and wish you were somewhere else?
Want to get back into the workforce after a hiatus?
Tired of trying to figure this all out on your own?
Then getting a job coach makes sense for you.
A job coach can help you with planning your career, job search strategies, networking ideas and support, as well as resume, cover letter and interview preparation.
Learn more about our  Career Coaching Boston packages which provide 1 on 1 coaching, job search and networking strategies
Click here if you are looking for a la cart Job preparation service such as resume and cover letter preparation services, Linkedin profile review and other services.
Curious about the typical career coaching rates Boston?
Schedule an introductory session here
Want to Switch Jobs or Careers?
Is Career Coaching or Job Coaching for You?
"You must understand the following: In order to master a field, you must love the subject and feel a profound connection to it. Your interest must transcend the field itself and border on the religious."
― Robert Greene, Mastery
Are you looking for more meaning or a "calling" in your work?
Do you have to force yourself to go to work?
Are you having problems at your current job?
Do you feel stuck in your career?
Want to transition into a leadership role in your current job?
Are you unhappy with your job?
Are you unhappy with your work/life balance?
Do you wish you could be your own boss?
Do you feel like you are on a hamster wheel getting nowhere?
Are you afraid to leave your job or don't know where to start?
Are you ready for a change?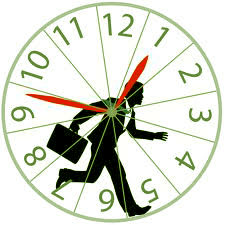 If you answered yes to any of these questions, book a coaching session to discuss your next step. We'll set up a career coaching Boston Zoom session.
Wayne Kessler, Boston MA Business Coach founder, has helped many people find a career and job that they find satisfying. If you are feeling stuck in your career or job, let's explore and identify your work or career strengths and objectives, and create an action plan that will help you achieve them.
Not sure if we are a good fit for you?
FIND OUT WHY PEOPLE THINK WAYNE IS THE BEST JOB COACH IN BOSTON
Students and Parents!
Learn More about our College Student Job Coaching Services