Why Not Choose the Best Job Coach in Boston MA (&worldwide online via Skype)?
if you are looking for a job, and you don't have the time, patience, or experience to try and figure out how to do it yourself, or if you have a job and have some work performance issues- let's be in touch.
It makes the most sense to hire someone who can:
Help you create or revise your job search strategy
Create or revise your resume so it gets noticed
Create or revise results-oriented cover letters that get you the interview
Help you understand everything you need to do and say during the interview to get the job
Give you the support and confidence you need to get the job you want
Help you negotiate a salary offer with skill and calm
Help you understand and manage your new job responsibilities so you can excel on the job and get promoted
Help you if you are struggling with job performance issues and need help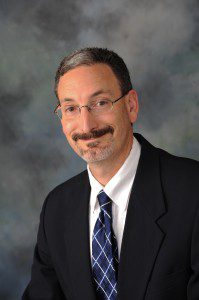 Why is Wayne Kessler, the best Job Coach?
Wayne Cares
Wayne does this work because he cares about everyone with whom he works-Wayne's passion is helping people get good jobs and seeing them progress in their career and fulfill their dreams-he just loves helping people!
Wayne Knows You
Wayne gets to know each person's personality, strengths and areas for growth so he can help position them in the best light possible to potential employers now and in the future. He also makes sure you choose a job that fits with your skill set, personality, work environment, and career aspirations.
Wayne Tells It Like It Is/ Saves You Time
Wayne knows if you are a good fit for the job for which you are applying and will tell you how to best spend your time so you are not wasting it sending resumes and cover letters for jobs you have no chance of getting. If you are already in a job with problems we will work on an honest assessment of the issues and then a plan to deal with any issues that are impacting your performance.
Wayne Takes The Stress Away
Wayne is a trained and licensed social worker. He knows how to help people deal with stress and anxiety. He helps prepare you for the process so you feel more in control and less stressed out. We often do role plays and/or videos of mock interviews in our sessions, help you create a list of questions to ask the interviewer, and spend time planning action steps so you feel in control of the process. Wayne uses humor and laser focus action step planning to make the time both fun and productive.
Wayne Has The Experience
Wayne has worked in management roles for a number of large and small organizations for more years than he wantes to tell you, and has hired many staff- so he understands how employers make hiring decisions. He has also done employee assistance work so understands what is takes to help people improve their work performance and turn around a negative performance review.
Wayne is also a marketing professional whose specialty is personal branding. Wayne helps each job applicant brand themselves so that they can be positioned to acquire their ideal employment situation. Wayne can help you learn how to use Linkedin and other online career sites for maximum networking opportunities.
Wayne is a professional coach so he has much experience in working with people to help them create a plan, stay focused and on track to their goal of getting a job.
Wayne is also a certified mediator so can help with any issues which necessitate negotiation and/or mediation.
Still not convinced? Learn more about how Wayne Kessler is different than most coaches
Wayne Offers Convenience
Sessions can be set up any time of the day, night, or (limited) weekend times to fit your schedule and work around existing employment schedules. You can do one-time sessions, sessions on the fly, when needed, or get a coaching package.
Wayne Gets Results
Wayne has helped many people just like you explore their career/job options, get the job of their choice, and deal with difficult work performance situations. Wayne has worked with people in all industries at all skill and worker levels.
NOW, DO YOU UNDERSTAND WHY WAYNE IS THE BEST JOB COACH IN BOSTON?
But don't take my word for it:
Schedule a free introductory session
Still not sure?  Read Testimonials
Best Job Coach Norwood MA
Best Job Coach Westwood MA
Best Job Coach Boston MA
Best Job Coach Virtual