Coaching Testimonials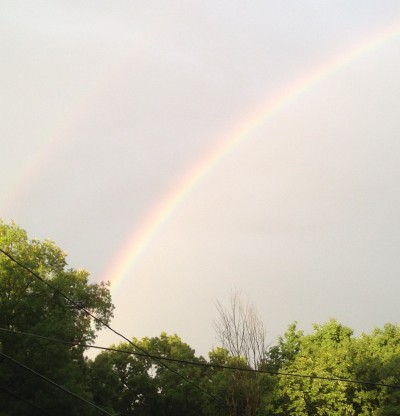 "I am new to the work world, having just graduated, so I had no idea if I was doing anything right. I wasn't getting any responses to my resumes. Wayne helped me revise my resume to include the right key words so it would get noticed. He changed my cover letter to tell the employer why I was interested in and qualified for the job and company for which I was applying. He helped me figure out how to tailor those to each job. He showed me how to use Linkedin to find people me and my family members knew. He told me about informational interviews, which I did, and one led to a job.  The whole process took place in less than a month, but I got a job working in the company I wanted, in the position I wanted. Thanks Wayne!"
Jasmine P,   Newton, MA
"I did a Google search for Executive coaches in Boston when I came across an Executive Coach Boston based coach Wayne Kessler. I was looking for a coach who could give me more than just helping me actualize our vision, mission and improve my leadership skills. Coach Kessler has been helpful in enabling me to explore how I can improve my relationships with my colleagues and supervisor so that we can work better as a team. I have had coaches and therapists before, but nothing like this coaching experience which has allowed me to identify and deal with the roots causes of my challenges. Wayne has helped me to address these skill and thought deficits through targeted exercises that allow me to gain some insight, be more organized, and be better accountable to myself and others. Through our work together, my communication, organization, and delegation skills have improved immensely, and as a result, my work performance evaluations (which used to be mediocre), have been fantastic! I highly recommend coaching with Coach Kessler who truly cares about the people he coaches and always seems to know how to sensitively help me see, and deal with my blind spots. I do not hesitate to refer Wayne to anyone who struggles with relationships at work or at home."
"Wayne, you are awesome! I went to Wayne for Career coaching. I wanted to switch jobs but had no clue as to what to do and lacked the motivation, which is why I turned to a coach. Wayne helped me explore what I liked about my previous jobs, helped me to identify my current skill set and transferable skills. He used some tools to help me figure out potential career options and we narrowed down my main area of interest. I decided to go back to school and Wayne even helped me with the application process. I am happy to say I did get into a good program and am finally on a path to a career that I hope will be fulfilling. Thanks again Wayne!"
"I was going through a few challenging work situations and my brother had been coached by Wayne Kessler so he recommended him to me. I started the coaching process not really knowing what to expect. Wayne listened to my challenges without judgment, helped me see where I was getting in my own way and what skills I needed to work on. He also made me see skills and abilities that I didn't even acknowledge that I had. We used various exercises and tools he seemed to customize for me. Wayne's having a background in psychology, I feel, really made a difference and we dealt with some issues that were affecting my ability to change some bad habits. All in all, I went from feeling like I had no direction or career path to having a clear sense of where I fit both in my current job as well as my career path. Wayne's steady, supportive and structured approach helped me gain the confidence I needed, take responsibility, and be more accountable, which made the difference in turning my situation around- so I wholeheartedly recommend him as a business coach."
"We were looking for a college student coach for our son Tim who was going into college for the first time. My son has a best friend who had some Executive function challenges in high school and Wayne helped him so we thought we would use him for our sons' transition to college in Boston. This was the best decision we made. Wayne helped Tim to get organized, use a calendar to plan out his school week assignments, use apps to stay on track, adjust to being away from us and establish a social life. He also taught Tim some techniques for managing stress and eating well. We did not expect a coach to deal with all these issues but Wayne did tell us he uses a holistic approach so we knew there were many ways he could help. Our son got the best grades he ever got in school last year so we wanted to give Wayne a glowing reference so other parents and kids can benefit from the college student coaching service."
Suzanna P.  Andover, MA
I wasn't getting asked back for second interviews so I suspected that I wasn't doing well in interviews and feeling increasingly anxious despite having good job qualifications.  A friend suggested getting a coach to help me to get more interview practice to gain more confidence. Wayne helped me to deal with my self-doubt, and identify my strengths. Using mock interviews Wayne videotaped me using video conferencing software. We reviewed the video together, which actually simulated an actual job interview for a job I was applying for.   I worked on improving my eye contact and learned to project more confidence and excitement about the job I was applying for. Wayne also helped me to give more specific examples of skills I used and work performance successes I had in previous jobs. It took about 3 months of applying to different jobs, but finally, I was able to land a job I love.  I highly recommend Wayne for anyone having trouble getting a job, especially if your are losing confidence in yourself.
Pat,  Houston, TX
I came to Wayne after a so-so performance review despite my feeling like I did a great job. I knew my boss couldn't care less if I stayed so I knew it was time to leave. I wanted advancement and a path to management. Wayne helped me take stock of my skill set. He also helped me to explore career options I didn't know I had. We looked at job postings for similar jobs- I identified some that I qualified for, and Wayne helped me to apply because my technology skills are not that good due to my age.  We also looked at what I want for my ideal career and work environment so I could make a choice on a multi-year career path with advancement. We worked on my resume and cover letter and did some mock interviews which helped me prepare. We also reviewed how to use Linkedin and my network to find a job. With Wayne's help I was able to find a job through a former colleague I connected with on Linkedin who helped to get me in front of the right people at the company. Needless to say, I wish I went to Wayne sooner.
Toni, New York, NY
I thought trying to be the "highest version of myself" was just a cliche, but I had hope that coaching would get me out of some bad patterns that had developed which were not helping me advance in my job and career. A previous coach and therapist left me feeling that I was tied to my past. Coaching with Wayne has been much more than I expected. He took the time to get to know me and helped me to understand myself at a different level. We identified thoughts and behaviors that were getting in my way, and rather than just identifying them, Wayne helped me to understand what has worked for others. He really customizes best practices to each person, and we tried different strategies, worksheets, apps, and even mindfulness techniques to systematize new habits. This has been very effective. So much so that others have mentioned the change in my behavior and attitude. Needless to say, I have referred others to Wayne and they have reported similar results.
Ali,  Waltham, MA
I was considering changing jobs and possibly careers due to the fact that my job was no longer challenging, I didn't feel like I had any motivation, and I felt my boss was not supportive of my growth. After exploring career and job options with Wayne- he helped me to realize that, and I am embarrassed to say this, but the problem was with my mindset. I came to realize that I actually had a pretty good job with good pay. By exploring my options I realized that I was growing complacent at work, not putting in my best effort, contributing that much or challenging myself. And had I made a move to another company, that same attitude and feelings would have been with me wherever I went. Once I had this realization we discussed what I could do to change my way of thinking, challenge myself to excel in various aspects of my current job, and improve my skill set to position myself to move up in my company. This was what I really wanted for myself but for some reason just expected that this would just be given to me rather than having to earn it. Wayne's style of coaching was perfect for me as he helped me to come to these realizations myself, over time in a supportive yet challenging manner. I still work with Wayne and he is now helping me become a better leader as I have taken on more responsibility for mentoring others in my department and in the company.
Carly,  New Brunswick, NJ