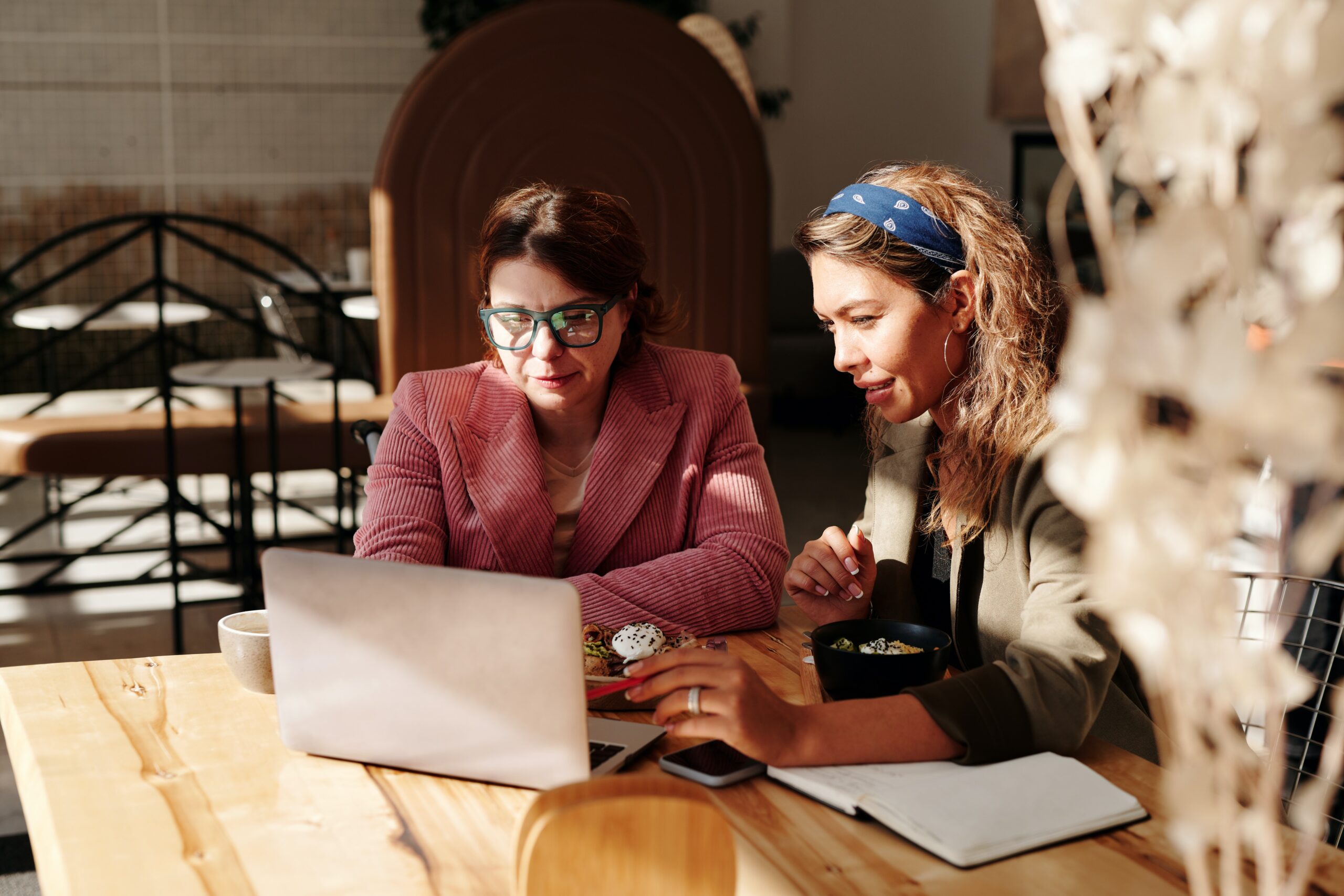 02 Dec

Best Career Coaching Services
Best Career Coaching Services
The best career coaching services have the power to change anyone's life. Through the Career Coaching process, anyone can reinvent themselves or get on a path that can lead to more fulfillment in life. Your career choices determine your income, what you do each day, your lifestyle, and ultimately your level of happiness in life.
Many of the strategies that have been traditionally used to find a job- no longer work today. And what does work is known by only a few of those searching for jobs. Employers now use Applicant Tracking Systems (ATS) to screen candidates' resumes and many people never even make it to an interview because of a small error on their resume.
Many job seekers do not know that custom-tailored cover letters for each job they apply for are necessary, even if they are not requested by the employer. They also do not know that your cover letter must include keywords that indicate your relevant skills, and those keywords should match those skills that are required by the prospective employer. You should also indicate on your cover letter why you are interested in the position and why you are the right candidate for the job.
Recently, in November of this year, the unemployment rate rose to 3.7 percent. And notable job gains occurred in the health care, professional and technical services, and manufacturing sectors.
It is because of this increasingly challenging and competitive job market that career coaching has begun to increase rapidly in popularity.
What Is A Career Coach?
How can a career coach help you? And who is the best?
A career coach is someone with advanced knowledge in job search, networking, career discovery and planning, personality assessments, resume and cover letter writing, networking, interviewing, salary negotiation, and executive leadership. Their job is to give people advice on changing or improving their careers.
Some other terms used to describe career coaches include job coaches, career counselors, career mentors, and career advisors.
The best career coaching services provide information and resources and assist people in exploring their options. They help people who:
Are undecided on what career or job interests them
Need more information about different jobs in a specific field of interest
Have applied to multiple jobs without success
Need to figure out how to transfer skills into another job or career
Want help with writing resumes and cover letters
Want to switch industries altogether
Are not feeling fulfilled in their current role
Wonder if they are on the right career path
Would like to learn how to use their personal and professional networks
Are unsure about how to use technology or job search sites to aid in their searches
If any of these situations apply to you, you should consider hiring a career coach.
What Are The Benefits Of Hiring A Career Coach?
A Career coach can help you to:
Get the information you need to make decisions more quickly
Know yourself better; understand your interests, strengths, and areas for growth
Stay on task and be more accountable to your goals
Work to improve your strengths and blind spots/areas for growth
Get the emotional support and confidence you need to succeed
Be on a path to achieve your goals more quickly than you could do alone
Use your networks to get job leads
Utilize technology better to aid in your search
Career Coaching For Work/Career Transitions
Once you do get a job or choose a career, a coach can help with making the adjustment to the change. The best career coaching services can help you to:
Understand, and work with your work strengths and areas for growth
Gain clarity on your role and your supervisor's expectations
Learn how to communicate well with others
Up your game to meet new work demands placed on you
Learn new ways to be productive, get organized or create systems
The advantage of career coaching, compared to doing it all yourself, is that your coach has the experience that can help you to navigate the search process, which will save you time and frustration.
Whether you are hiring a career coach to help you find your career direction, as a way to save time, to provide you with support and encouragement, or to help in a period of transition, seeking a professional coach for guidance is a very smart decision.
How Can Coaching Help You Find Your Career Interests?
Career Coaches may use various personality and career assessments to help you learn about your personal and career interests. You will learn about your work and personality preferences, many aspects of each job; such as pay expected, amount of time spent at a desk, or interacting with others and even projected job outlook.
How Can Taking The Myers Briggs Help Me?
We use personality testing with the Myer Briggs Myers-Briggs Type Indicators, or MBTI, which helps us to understand the way in which different people think and approach the world.
Based broadly in Jungian psychological thinking, MBTI outlines 16 personality types with various traits and preferences.
The MBTI theory and your associated personality information can be helpful in thinking about how to approach, work with, and live with different people. In our coaching program we incorporate the information obtained from the Myers Briggs report into the Strong Interest Inventory®.
What Is The Strong Interest Inventory®
The Strong Interest Inventory® assessment is used to help you understand your work interests and to show you many career options where you might feel fulfilled and comfortable. Based on psychologist John Holland's theory it is backed by more than 80 years of research into how people with similar interests, and personality types, are employed. It also covers what motivates individuals in the workplace. The assessment report provides effective and powerful results.
No Right or Wrong Answers
The Strong is not a test where you are given a high or low score, and there are no right or wrong answers. The Strong is an assessment. It is merely a way to evaluate and measure your career interests. The Strong Interest Inventory Assessment will help you discover your interests and will organize them into "Themes." Knowing your personal "Themes" will help you explore career paths. For each occupation listed, you will indicate how you would feel about doing that kind of work.
Identify Your Work Personality
The Strong Interest Inventory assessment helps individuals identify their work personality by exploring their interests in six broad areas: realistic, artistic, investigative, social, enterprising, and conventional (often referred to using the acronym RIASEC). The RIASEC is then broken down into 30 specific areas of interest that can be directly related to fields of study, careers, and leisure activities.
In addition, The Strong Interest Inventory report describes an individual's personal style preferences in five areas: work style, learning environment, team orientation, leadership style, and risk-taking. Most of the reports rank the individual's top 5 or 10 most compatible occupations from a list of 260 specific jobs.
We have helped many people use this tool to determine the next step in their career.
Are you ready to schedule your free coaching inquiry session to learn more about coaching with us?
Career Coaching and Networking
If you are searching for a job, it is imperative that you get help in brushing up on your networking skills. Even if you are currently employed, we believe that you should have an effective network in place, because you never know when you will need it.
The purpose of networking is not necessarily to ask for a job but to speak with people who can connect you with others who can help you get a job. The goal of networking is to expand your job search possibilities by getting referrals and contact names. Employee referrals account for 30-40% of all hires.
Networking changes a "cold call" into a warm one. Consider the effectiveness of being able to say, "I received your name from so and so." With that approach, you stand a much better chance of getting your foot in the door. They may not feel they have to hire you, but they likely will think enough of the person you mention to at least talk with you and try to help you out.
Employee Referral Bonuses
Many employees will receive a referral bonus, and the cash value of referral bonuses ranges from about $250 for entry-level positions to $25,000 for executive roles. The average employee referral bonus amount is typically between $1,000 and $5,000.
The best career coaching services can help you by working with you to make a list of networking contacts, and show you how to utilize your network to help you secure the job of your choice.
In addition to face-to-face networking, it is also necessary to network online.  Your coach can help you use sites like LinkedIn, which has many features that will allow you to build your profile and let employers know you are looking for a job. There are many other websites that promote networking, including Facebook, Classmates.com, and Monster.com.  And don't forget your alumni group and any professional associations to which you belong.
If you are interested in learning more about Career coaching with us-schedule a time to meet for your free inquiry session.